Camshelving® for Food Organization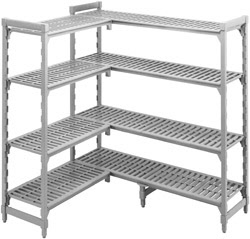 Camshelving from Plastocon is available in four heights, four widths and eight lengths to create a space efficient layout for any area. Shelves can be adjusted in 4" increments without disassembling the unit. They are extremely durable, rust free, sanitary and dishwasher safe.
These shelves are configured to meet all your needs; Call for details.