Correction Facility Transport Stack Carrier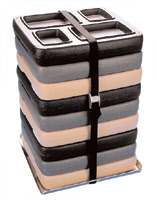 Plastocon's Transport Stack Carrier is designed to coordinate with our overall Hot Tray Meal Delivery System. This support equipment gives added flexibility to transporting meals requiring special handling situations such as satellite programs or correctional facility programs where carts are inappropriate. The transport stack carrier is used in conjunction with a nylon strap and metal buckle assembly for stability and safety in transit.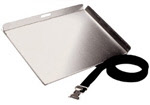 Transport Stack Carriers are all identical in design. Constructed to accommodate different tray systems, carriers are available for the system which best suits your food delivery needs. Each is available with a selection of nylon straps and metal buckles to secure full or empty trays for transport.
Transport Stack Carrier/Nylon Strap and Buckles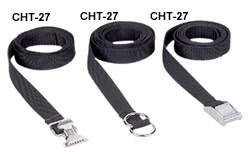 Transport Straps are reinforced for corrections use and are used alone or with the Plastocon Transport Stack Carriers. They are available with reinforced cam, pinch, or double-d ring buckles in standard lengths. The straps come in quantities of 6 each when purchased in standard sizes*, and are available in custom lengths if purchased in quantities of 50 or more.
Nylon Strap Buckles come in three different configurations:
Pinch Buckle
Cam Buckle
Double D-Ring Buckle
*Available in standard lengths of 72", 96", 120", 126" and 130".